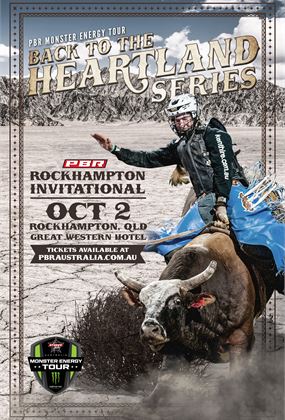 PBR Rockhampton Invitational
Sat Oct 2 7:00 PM
Great Western Hotel Rockhampton
General Admission / Allocated
May
June
July
September
October
November
December
February
GRAND STAND SEATING:
Tiered seating, great view from anywhere. Price per seat is all the same, regardless of age. These are the best seats in the house.
FLOOR SEATS:
Chairs that are set in rows on the floor. Seats may have an obstructed view, but will be able to see all the action on the big screen.
PREMIUM FLOOR SEATS
are the first two rows of seats, with premium views of the action.
GENERAL ADMISSION:
Standing room only. May have obstructed view, but can see all the action from the big screen.
Please contact the PBR at amandat@pbr.com for information about accessible seating and infants (age three and under).
Select Best Available to choose best available allocated seats.
Select Choose Seats to choose your own allocated seats.
Select General Admission to select GA tickets.